Information You Need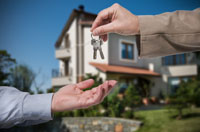 At Cornerstone Properties, we treat your home as our own. We offer a wide range of property management services to fit your needs as a landlord or home owner. We tailor our services to ensure that you have the highest level of service for your home.
Our Services
Property Management
Leasing Services
Maintenance Services
Termite Inspections
If you would like to take advantage of doing a termite inspection on your investment property, please see the page titled "Maintenance Services" and check off the option for Termite Inspections. You can choose to do it one-time, or yearly.
Resources