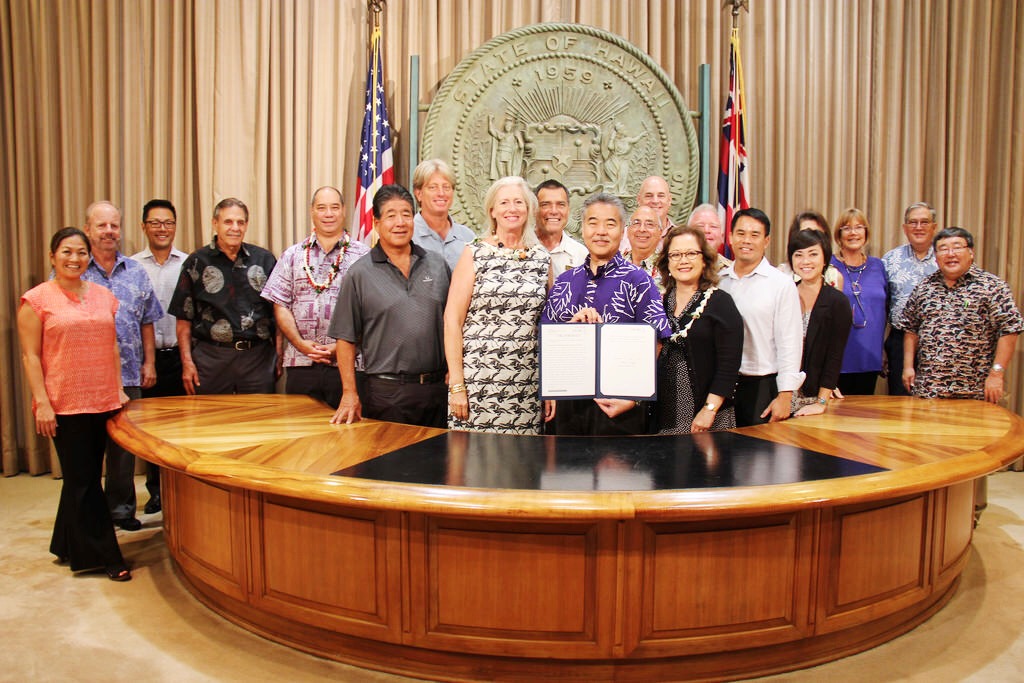 Last week on the 9th, new legislature known as Act 225 was signed into law by Governor David Ige. Act 225 pertains to property owners and seller financing, both introducing some new laws and restoring some old ones which were removed by past amendments.
In this picture taken at the bill signing ceremony can you spot our very own Amanda Frazier, member of the Hawaii Association of Realtors and one of the helping hands behind the passing of this bill?
For more details on Act 225 and how it may affect you, please visit ACT 225.
Posted By:
Andrew Frazier